Here is a great idea for a cheap area rug from
It is a few smaller rugs sewn together.
to learn how to make one of your own.)
Here are a few other ideas to cover a larger area for little money.
Try placing a few bath mats on the floor in a scattered pattern.
Most bath mats have the grippy- side on the back,
so it would keep them from sliding all
in different colors or the same,
and spread them all around the floor to add interest and pops of color
You could also try sewing together a few woven placemats
All you need to do is to add some non-slip matting under your new rug to keep it from sliding all over your floor.
You can usually find it very cheap at any home improvement store.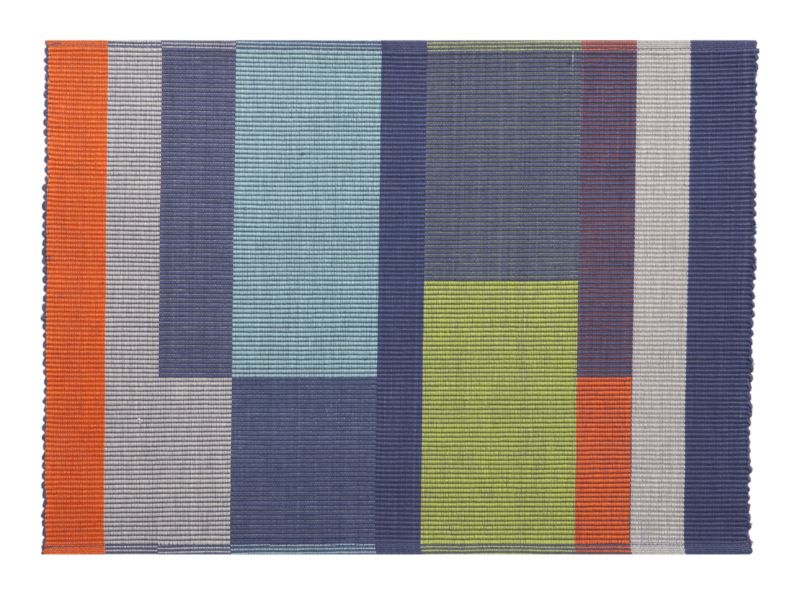 Try scouring your local thrift or dollar store
for some woven place mats
Maybe you will get lucky and find a rug
store while your on your search.
You could even find a few
small rugs to sew together like the project from
Hope you find what your looking for.
HollyPelletierClark@gmail.com